Commercial, Industrial & SAR Sales
---
ATLAN North Shore Compressed 4mm, Tough coat Nylon, Black suit with Charcoal, Red, or Blue accent $899.00
Suspenders, Sitech Valves and Inflator Hose, Reinforced Kneepads, neoprene seals standard

Back Zip, Heavy duty insulated boots

Optional pocket (6 x 8 inches) add $75.00

Latex seals available add $100.00
ATLAN Commercial Compressed 10mm to 7mm, Cross tuck, Black $1199.00
Suspenders, Sitech Valves and Inflator Hose, Vulcanized Kneepads, neoprene seals standard

Back Zip, Heavy duty insulated boots

Optional pocket (6 x 8 inches) add $75.00

Optional welding rod pocket (3 x 12 inches) add $45.00

Latex seals available add $100.00
Thermal Fleece Dry Suit Underwear (2 piece set) $125.00
Heavy Duty one piece Dry suit Underwear $199.00
Water Proof 5mm Zippered Gauntlet 5 Finger Glove $ 60.00
Water Proof 7mm Zippered Gauntlet 3 Finger Glove $ 65.00
OMS Heavy Duty dry glove - silicone wrist seal $ 50.00
Personal Diver Harness (Full Body) $200.00
Weight Belt with Suspenders Standard $ 25.00
Weight Belt with Suspenders Metal Buckles $ 45.00
Lead weights "bullet style" per pound $ 2.50
Lead Ankle Weights (pair) $ 30.00 and up
Tool Bag (Yellow) $ 29.00
Spring Fin Straps $ 32.00
Si Tech Dry glove system (gloves extra) $155.00
DSI Head Cushions #DI510682 $150.00
Head & Chin Cushions Fit Superlite SL-17K, 27, and KM 37/57 (new models)
Selection of Dry Cases from $12.00 to $50.00 various sizes
PROTECT YOUR LAPTOP or PDA
Black Laptop case fits up to 15.4 inch screens $179.99
PDA protection waterproof, crushproof, drop-proof protection for your data $119.99
also available Palm Treo case and HP6500, HP6900 cases
Equipment cases in a variety of sizes and colours available at reasonable cost, call or email for a quote.
Featured Product - Stearns I9650 VR Versatile Rescue Vest $ call for pricing

Provides up to 25 # of buoyancy. Loaded with safety features and plenty of pockets and lash tabs. Adjustable straps and belts for comfortable fit. A must for all swift water rescue operations. USCG approved Type V

Stearns I595 The ICE RESCUE SUIT

LOWER pricing $524.00 each & discounts for multiple suit purchases!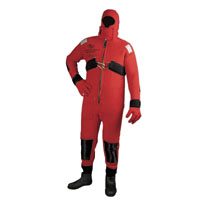 Reinforced knees and elbows, integral chest harness with stainless steel D-rings front and back. Features SOLAS-grade reflective panels front and back, individual bag for storage and thick soled boot with tread for sure footing.
SeaOtter ROV-2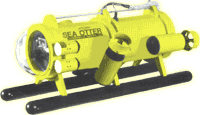 SAVE 10% on orders placed before October 25, 2008
Eliminates the need to dive in difficult or dangerous environments. Powerful enough to handle currents, and rugged enough to reach depths of up to 500 feet. CCD colour camera with 6mm, 50° wide angle lens, 70° tilt, focus 2" to infinity. Four variable-speed, remote controlled thrusters. Many other features.
Pulse 8X Hand Held Metal Detector - Boat Towed Metal Detectors also available Regular price $2035.00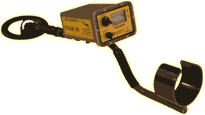 The most popular Professional detector sold. 6 foot detection range 200+ foot depth rating.
Detects all metals. Will not give false readings on minerals.
Full Face Masks & Communicators SAR Buoyancy Compensators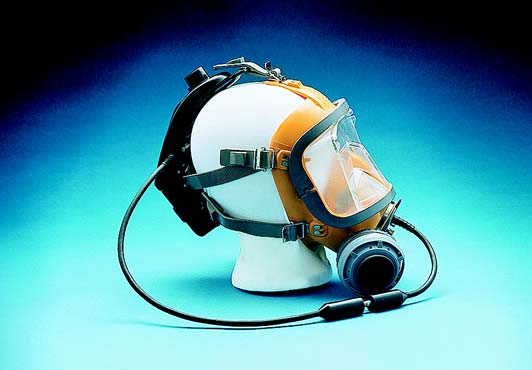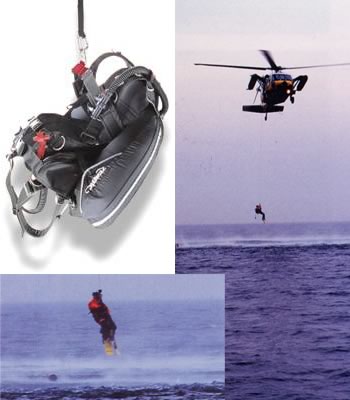 Prices subject to change without notice. Click here to connect to the Seneca Underwater Skills website.

---
Home | Rental Equipment | Services | Equipment Sales | Diver Training | Divers Alert Network | Events | News Letter
---